Covid-19 Protocols at New Horizons
Posted on Apr 02, 2020 at 0:00 AM
---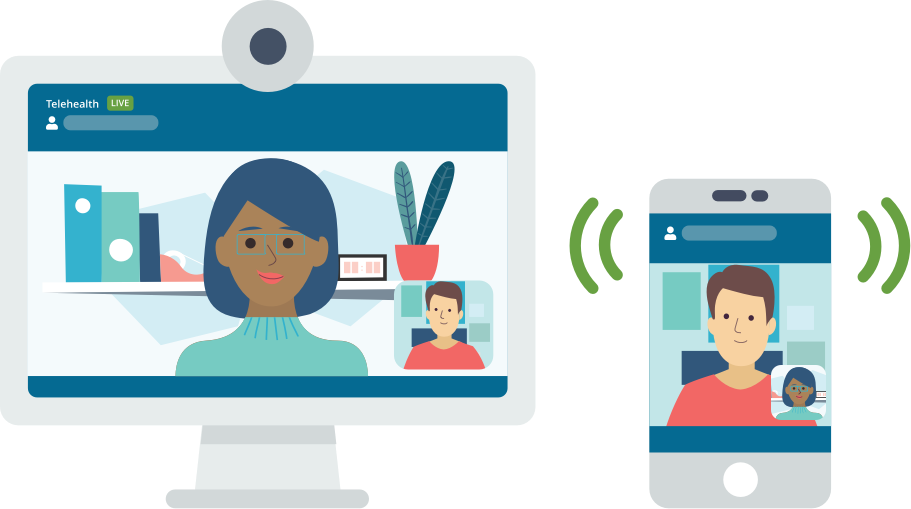 New Horizons Behavioral Health has expanded our tools to include Telehealth Services throughout our 8-county service area. Our Telehealth Services are HIPAA-compliant and include videoconferencing, electronic communications such as text and email, and telephone.
EFFECTIVE FRIDAY, APRIL 3, 2020 until Further Notice:
All Residential Programs continue to operate and are fully staffed.
Adult I/DD Residential Programs
Adult Mental Health Residential Programs
Adult Substance Abuse Residential Programs
Services provided Via telephone or video chat:
Main Outpatient Clinic, 2100 Comer Avenue, Columbus GA
Midtown Clinic, 4417 Rosemont Drive, Columbus, GA will now operate out of the Main Outpatient Clinic via telephone or video chat.
Reach Clinic, 1215 Second Avenue, Columbus, GA
Randolph County Mental Health Clinic, 90 Villa Nova Street, Cuthbert, GA
Muscogee County Jail Services Program continue to operate and are fully staffed.
Administration/Accounting/IT, 2100 Comer Avenue, Columbus, GA will continue to operate via a hybrid presence of in-office, telephone, or video- chat communication strategies.
ALL Persons entering our facilities will be screened daily by New Horizons staff prior to entering. Entrance is limited to Patients only. No Visitors at this time.
I/DD Day Programs and SEP Staff in Randolph, Stewart, Harris and Muscogee counties will reach out to Individuals in Services, however we will be closed. We will NOT be providing Transportation to these programs.
Midtown Recovery Center, CONNECTIONS, SKY Clubhouse & Project Change Clubhouse Staff will reach out to Individuals to provide services remotely via telephone and/or video conferencing. We will NOT be providing Transportation to these programs.
New Horizons Pharmacy
Beginning Monday April 6 the NHBH Pharmacy will deliver medications to all NHBH Residential Group Homes and Individuals who can pay over the phone with a Credit Card. The NHBH Pharmacy will continue to charge group home individuals copays to their Representative Payee Accounts. Individuals needing to pay with cash will need to present in person at the NHBH Pharmacy.
With the majority of our clinics providing telephonic services, this provides a valuable service to our patrons, and hopefully will dramatically reduce the foot traffic in the bundling during this time of sheltering in place.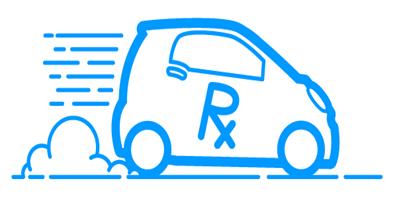 WE ARE IN THIS TOGETHER. #TeamNewHorizons
Our top priority is always the health and well-being of the Individuals and Families we serve as well as the health and well-being of our dedicated Staff. To this end we are taking the following precautions:
SCREENING OF INDIVIDUALS ENTERING FACILITIES:
All Individuals entering our facilities will receive a COVID SCREENING upon their arrival daily. This is in effect until rescinded.
All Staff are required to check in with their Supervisor each morning to ensure they are SYMPTOM-FREE. Individuals who are symptomatic will be referred to their Primary Care Physician or Emergency Department.
Foot traffic is LIMITED to the New Horizons area of 2100 Comer Avenue. If you need to access additional services in the 2100 building, you must Exit and Re-enter from the 10th Avenue side of the building.
PLEASE DO NOT BRING FAMILY MEMBERS OR COMPANIONS TO YOUR APPOINTMENT. They will be asked to wait outside the Building.
DISEASE PREVENTION EFFORTS
All Facilities and Equipment are being cleaned and sanitized frequently to prevent the spread of any disease. At the Program Level, we are enacting distancing measures and providing services in the community as appropriate.
Do Your Part to Slow the Spread of the Coronavirus.
Wash your hands with soap and water often, especially after touching any frequently used item or surface.
Sneeze or cough into a tissue and throw it away. Or use the inside of your elbow.
Disinfect frequently used items and surfaces. Wipe down your desk after each encounter.
Please know when to seek medical attention or feel free to call us if you need guidance.
DBHDD Mental Health Awareness Trainings Project
In response to the coronavirus (COVID-19) pandemic and Governor Kemp's Public Health State of Emergency guidance, DBHDD is postponing all Mental Health Awareness Training (MHAT) Project events until further notice. Thank you for your support of the MHAT Project, and most importantly, your dedication and commitment to those we serve.
New Horizons Behavioral Health is the Region 6 training location. ALL scheduled DBHDD MHAT Project Trainings in Region 6 are cancelled.
On-Line Resource Directory through Mental Health America - Georgia
Mental Health America of Georgia has a wealth of resources on their website, from peer support lines, online 12-Step Meetings, parenting in a pandemic, food assistance delivery, financial assistance for families, applications for food stamps, unemployment benefits, eviction prevention, mortgage negotiations help. You can link to the website at: MHA Georgia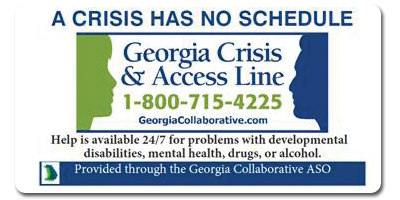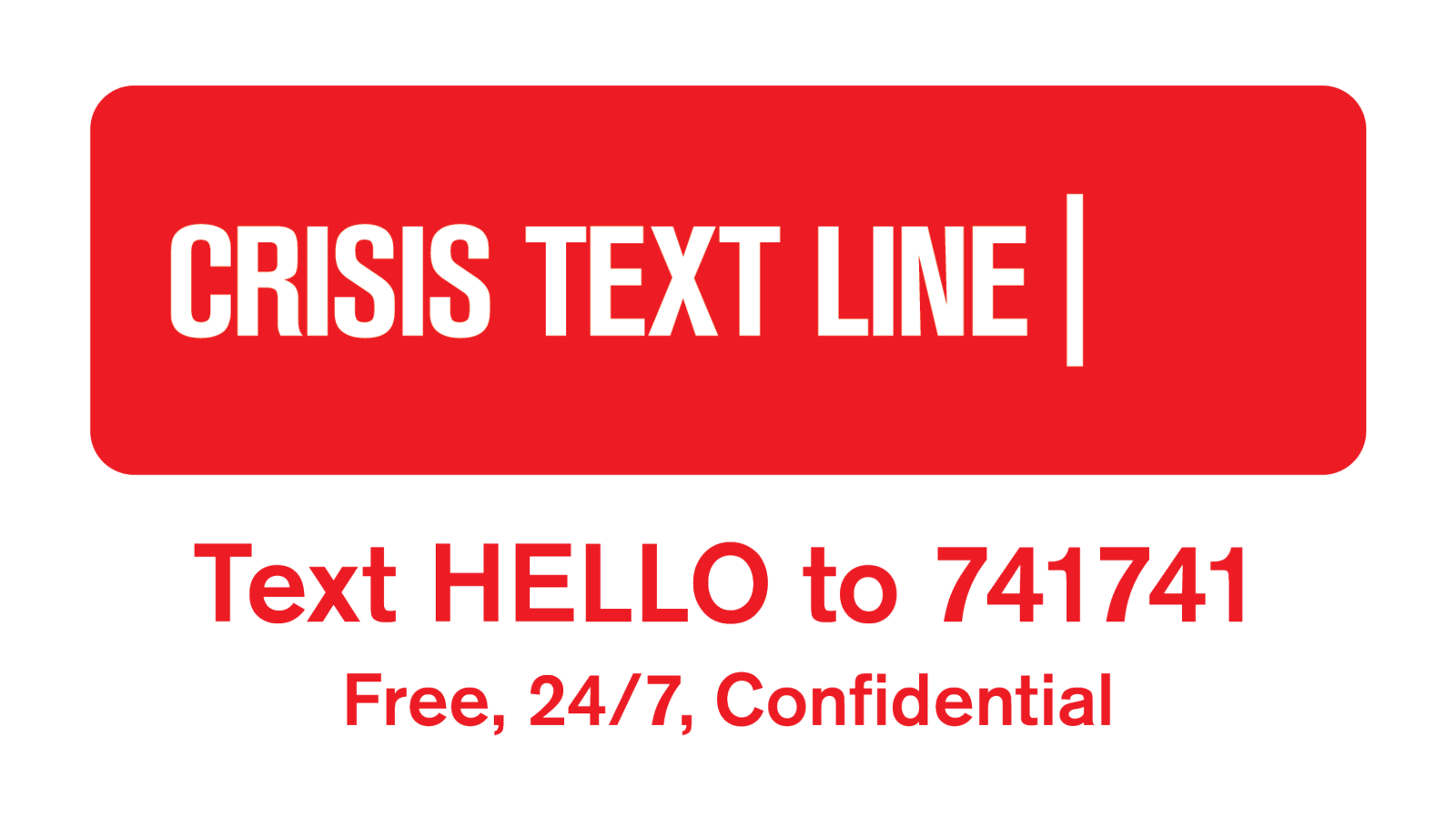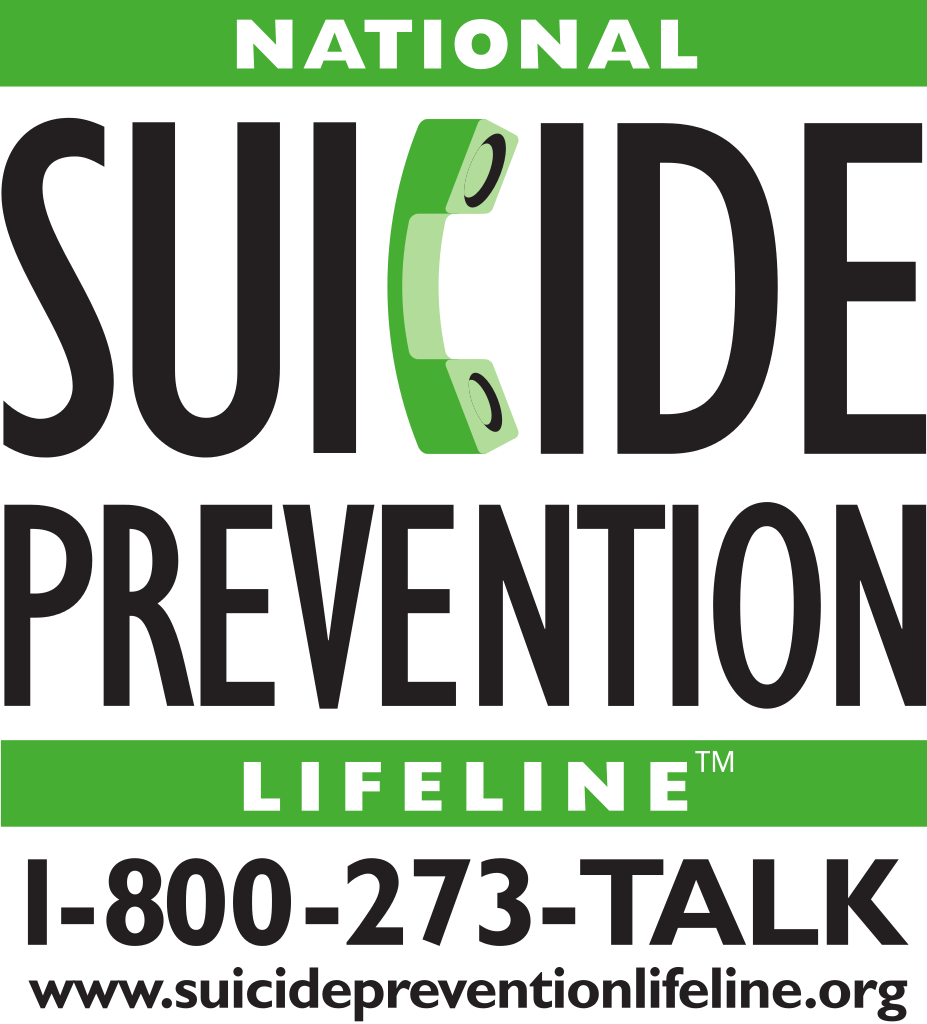 ---
---