DBHDD Hosts Daily Webinars for Prevention Week 2020
Posted on Apr 01, 2020 at 0:00 AM
---
The Office of Behavioral Health Prevention (OBHP) is the state agency charged with providing prevention leadership, strategic planning and services to improve the mental/emotional well-being of communities, families and individuals in Georgia.
The OBHP develops and contracts for prevention services across the state specifically designed to reduce the risks and increase protective factors linked to substance abuse related problem behaviors, suicide, and mental health promotion.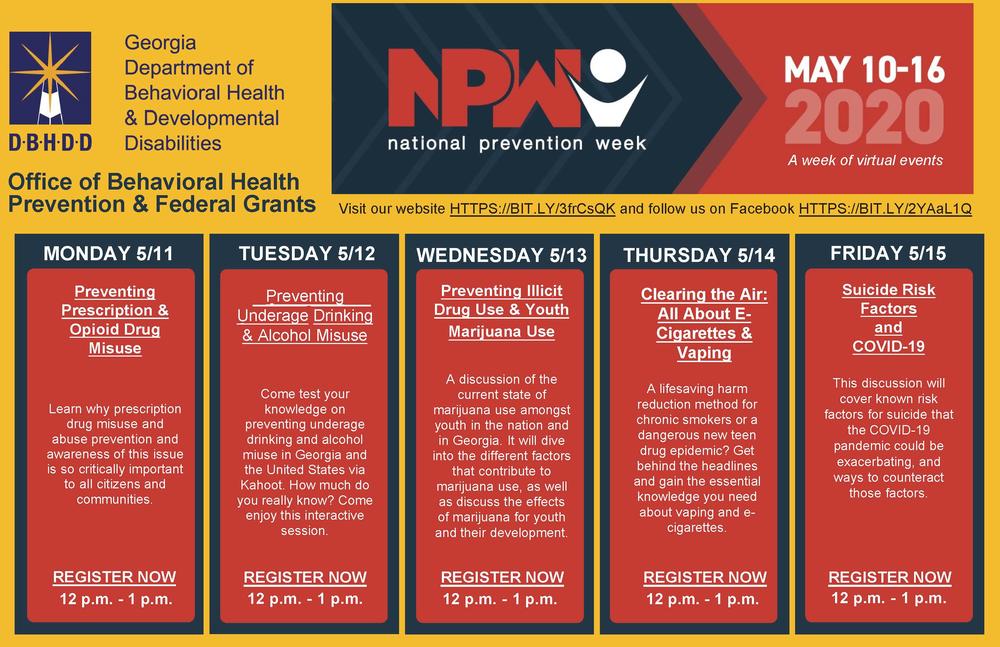 Visit National Prevention Week Webinars to register for daily sessions.
---
---