Testimonial Tuesday: John's Story
Posted on Feb 07, 2023 at 0:00 AM
---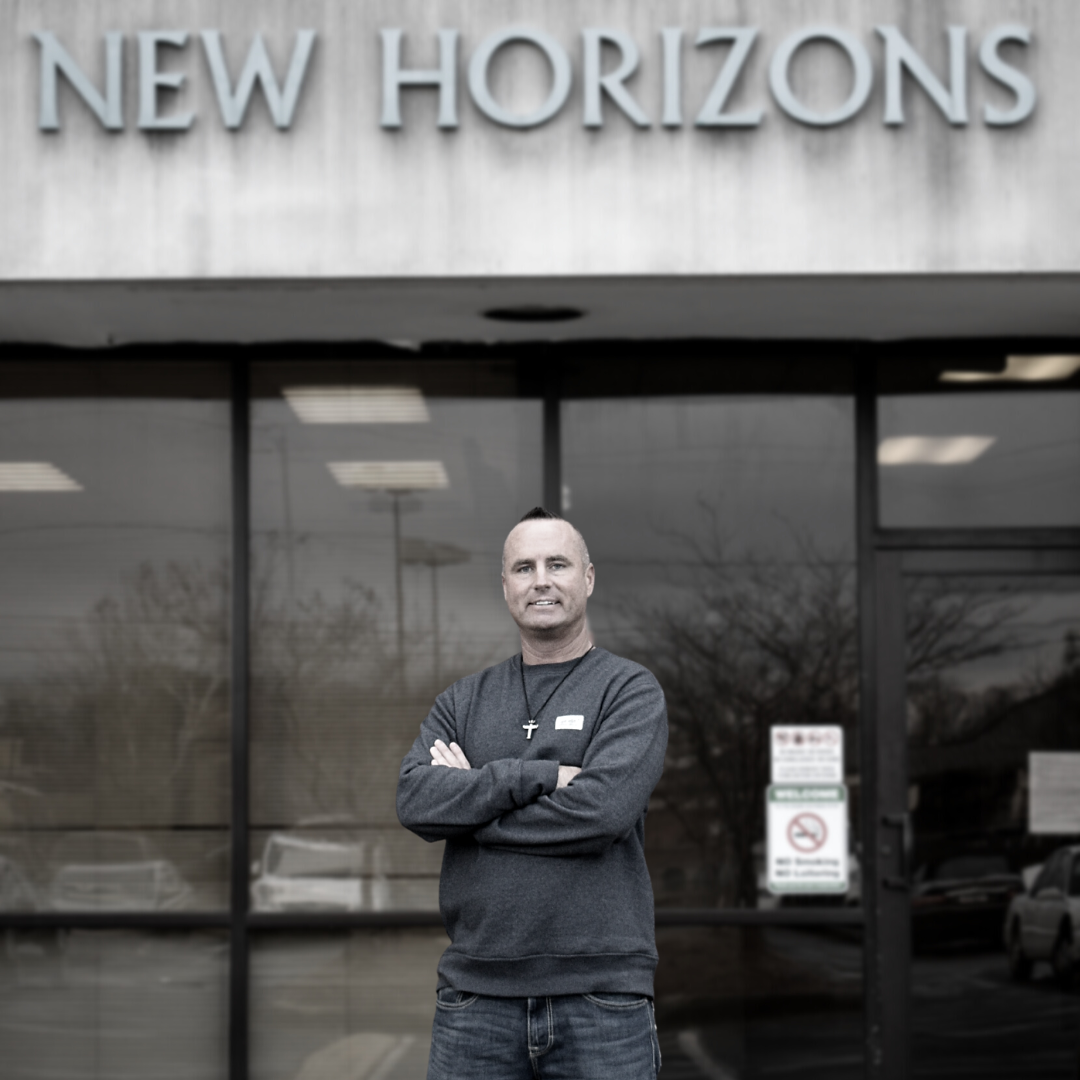 To the New Horizons staff and community, John is a familiar and friendly face. He serves our organization as a Recovery Coach, Emergency Room Liaison, and teaches our staff about the importance of suicide prevention. But John's road to becoming the role model and leader he is today was far from smooth. Here is his story:
John describes himself as always being wild at heart. Starting with throwing rocks through windows as a child and leading to experimenting with drugs as a teenager, he says he was born with his wild streak.
When John became a young adult, his life took a darker turn. As he developed an addictive disease, John experienced everything from being incarcerated, homelessness, overdoses, and suicidal ideation – leading him to seek help from four different rehabilitation facilities.
"I had reached the rock bottom," John says about this time in his life. "I was tired of living, I was desperate, and I really needed help."
John expressed his feelings of hopelessness to a close friend, who recommended he'd check out New Horizons' Journey to Recovery Therapeutic Community – a residential recovery home for individuals with addictive diseases. Shortly after John talked to our Journey to Recovery staff, he was offered a bed at the program.
"In that moment I knew I was going to make it," John says.
John says he took his recovery process one day at a time after he arrived at Journey to Recovery. He began exercising, found employment across the street, and even met his current wife. After his program ended, New Horizons helped John obtain housing. Beyond a new apartment, he also obtained custody of his children again, got married, and began to lead outreach at The Fort Church.
After maintaining recovery for five years, John hit another rough patch when he lost his housing, SNAP benefits, and family all at once. These losses caused him to feel the pressure of substance use again. Instead, John went back to Journey of Recovery.
Looking for a new direction in his life, the program staff thought John would make a great Recovery Coach. He took their advice and went to New Horizons' Connections, a peer-led recovery-oriented sanctuary. John has been a Recovery Coach there for three years and is growing in his career and calling everyday at New Horizons. Beyond being a great peer, John is a devout husband and father today.
"All the things I've been through I get to assist others with," John says. "All of that negative is used as positive now."
We are so thankful to know John and to have him as one of our peers. You can meet him in person and see what Connections is all about for yourself by visiting them at 4827 14th Avenue Columbus, GA 31904 or calling 706-507-9016. Like the Connections Facebook page for a schedule of their upcoming events. Journey to Recovery is located at 2100 Comer Ave, Columbus GA 31904 and can be reached by phone at 706-596-5500.
---
---